Kusht (2021)


About: A project in progress to design the logo and branding for Kusht, a new food delivery company specialising in vegan Armenian food.

Skills: logos and branding; Illustrator.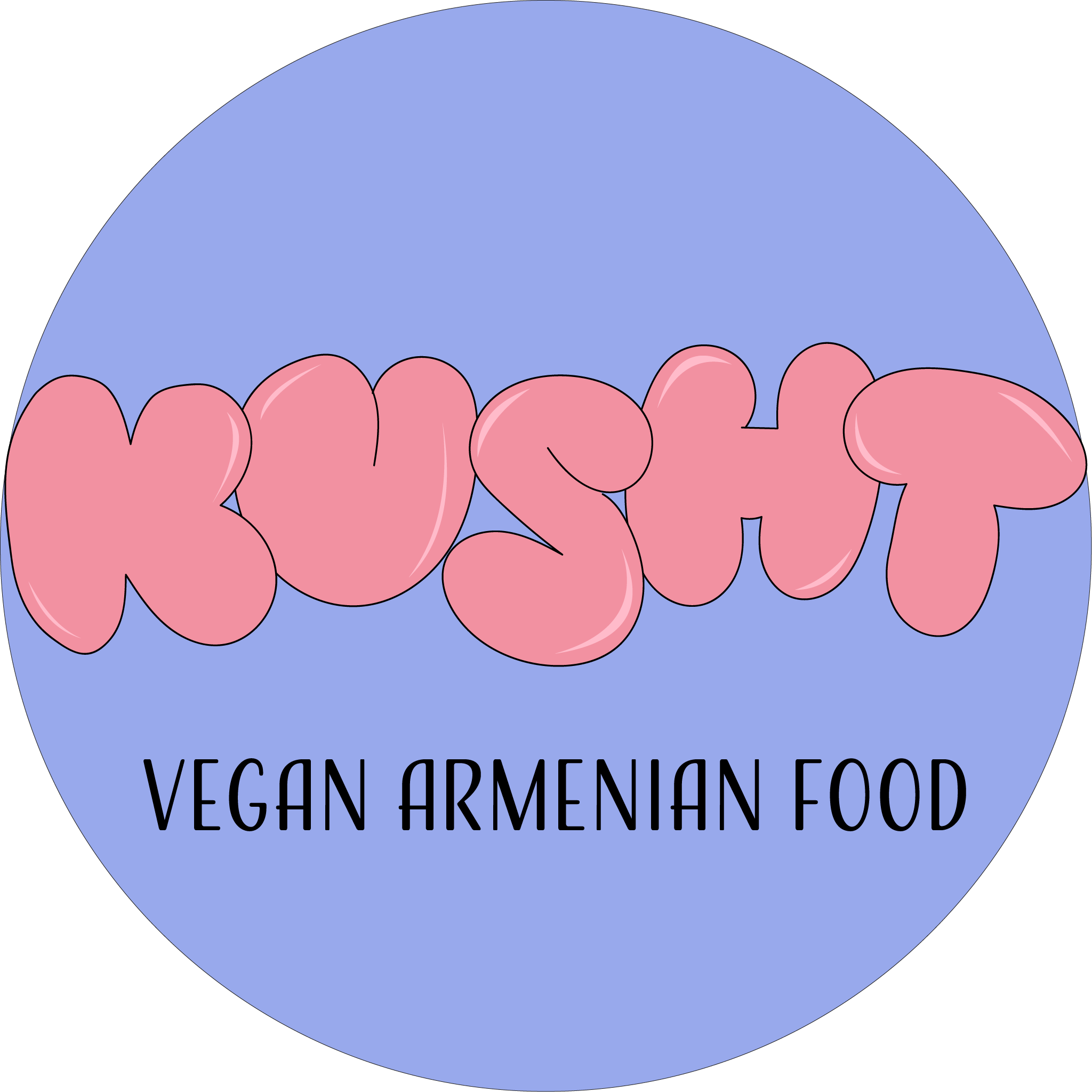 Initial logo ideas pitched



I was commissioned to create a logo for a new food company that specialises in vegan Armenian food in London. "Kusht" in Armenian means "full", inspired by the response to hospitable and nourishing Armenian mothers and grandmothers who insist constantly, "ker! ker!" (eat! eat!).

I was inspired by Armenian tables, laid full to bursting with food; by fullness, warmth, Armenian hospitality, abundance, and wanted to express this through typography. I was also inspired to recreate a sense of kneading dough through type. For my final idea, I wanted to imagine what a New York-style Armenian deli branding would look like. For the colours, I chose pop, pastel versions of the colours of the Armenian flag.