GORTSAPISIK (2015-2016)


About: A collaborative project to knit a roaring pink cat's face and hang it on an abandoned Soviet ferris wheel in Armenia, and a video about the project exhibited in a pop-up art exhibition centred around themes of female sexuality.

Skills and processes: management of collaborative art project; design of knitted public art installation; sticker project; video editing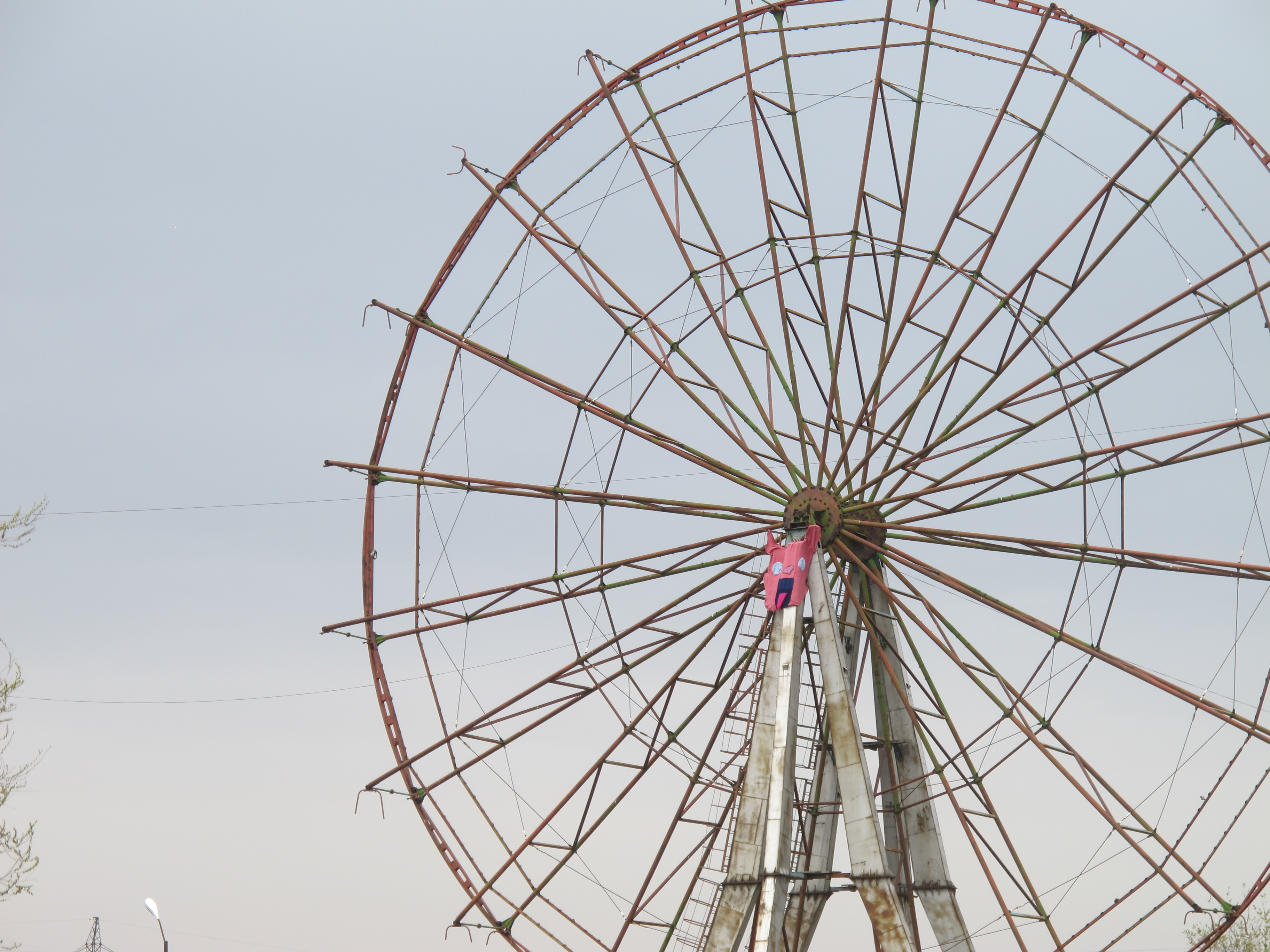 Working with wool has always been women's work. In ancient societies, weaving was an activity designed to use up women's time, and to keep them indoors in the 'private' section of the house. In Greek mythology, this gendered activity was assimilated with sexual fidelity through the story of Penelope, who weaved and unweaved her work every day to put off remarriage when her husband was at war. Spinning and weaving are furthermore linked linguistically and in many mythologies to female fertility. However, handicrafts are also a way for women to tell their own stories; in the myth of Philomela, the thread becomes her voice by telling her story through her weaving after she is silenced by male violence. Just like Philomela, through craftivism we reclaim handicrafts as a protest.



Our feminist craftivism group, Free the Needle, seeks to bring handicrafts which have previously been banished to the domestic domain into the public eye, by meeting once a week in a public place with our knitting and our discussion about feminism, misogyny and sexism in Armenia and around the world. In doing so, we convert a previously-trivialised, solitary 'female' activity into an activity which has the power to bring people together and bond them through a shared aim of protesting the patriarchy. Our meetings are always public, and by meeting in a different place every week we teach interested members of the public how to knit, and draw them into conversations about feminism. In this way, our meetings in themselves were our first act of protest.




Gortsapisik: the Pink Pussy was our first project. Cats are frequently associated with women, and the word pussy in English is also a slang for a vagina. The fact that it is knitted and its colour (pink) further associate it with female sexuality, a topic which is strongly linked with ամոթ (shame). It has been a collaboration piece among 16 knitters, and placed onto an abandoned ferris wheel in Etchmiadzin. By displaying it in a public place, we are bringing the taboo, shameful subject of female sexuality out into the open in the same way that we are bringing the indoor, private activity of knitting outside.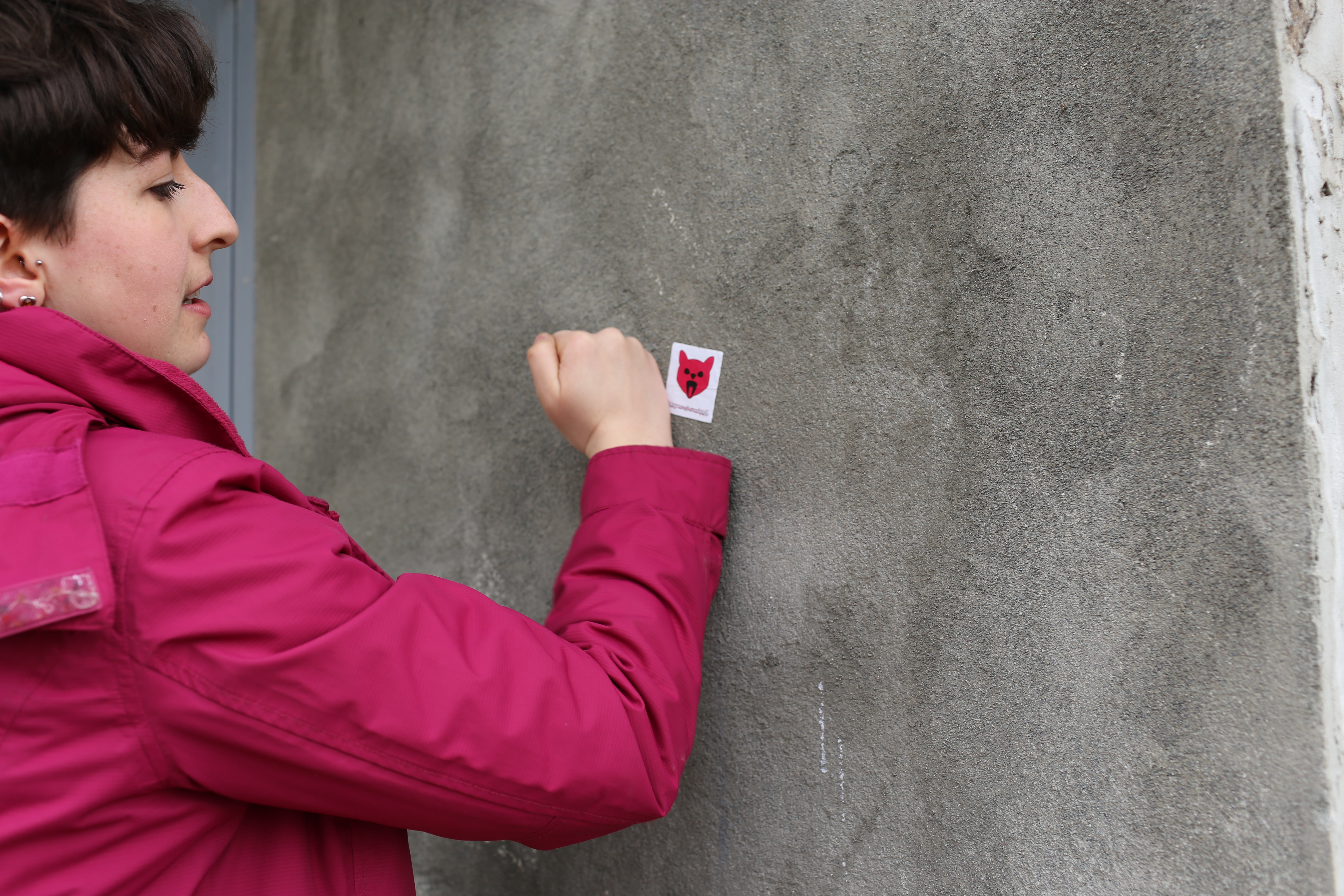 The fact that our cat is roaring shows it as a protest, and our refusal to be silent about 'shameful' subjects, since silence merely increases the shame around it. Etchmiadzin is the seat of the Armenian Apostolic Church and so its proximity is particularly important in challenging the male-dominated nature of this institution. We believe that the conservative ideals which it promotes are directly linked to the shamefulness of female sexuality - or indeed, sexuality of any nature - in Armenian society, which then has very damaging effects in the promotion of misogyny and homophobia. We have attempted to push this protest further into the public consciousness by replicating our pink 'roaring cat' design on stickers, with the Armenian word for 'patriarchal' - հայրապետական - written and crossed out beneath the cat, which have been put up around Etchmiadzin.



Our contributors: Nina Baghdasaryan, Florence Low, Maya Adivi, Ani Galustian, Shushan Keshishyan, Salpi Apkarian, Melisa Özdemir, Levon Haroutounian, Lorie Enezian, Garine Guerguerian, Nana Shakhnazaryan, Lusine Sargsyan, Suzanne Daghlian, Ruzanna Aslikyan, Charlotte Poulain.