Florence Low is a graphic designer, art educator, editor and visual artist. They received their FdA in Graphic Design from the Camberwell College of Arts, University of Arts London, their MA in Reception of the Classical World from University College London, and their BA in Classics from the University of Nottingham.
---
Kusht
March 2021
Initial logo ideas designed for a new Armenian food business in London, evoking the sense of fullness and abundance. Reminiscing about living in Armenia, the old ladies who would insist "ker! ker!" (eat! eat!) when you were full to bursting, the tables laden with food.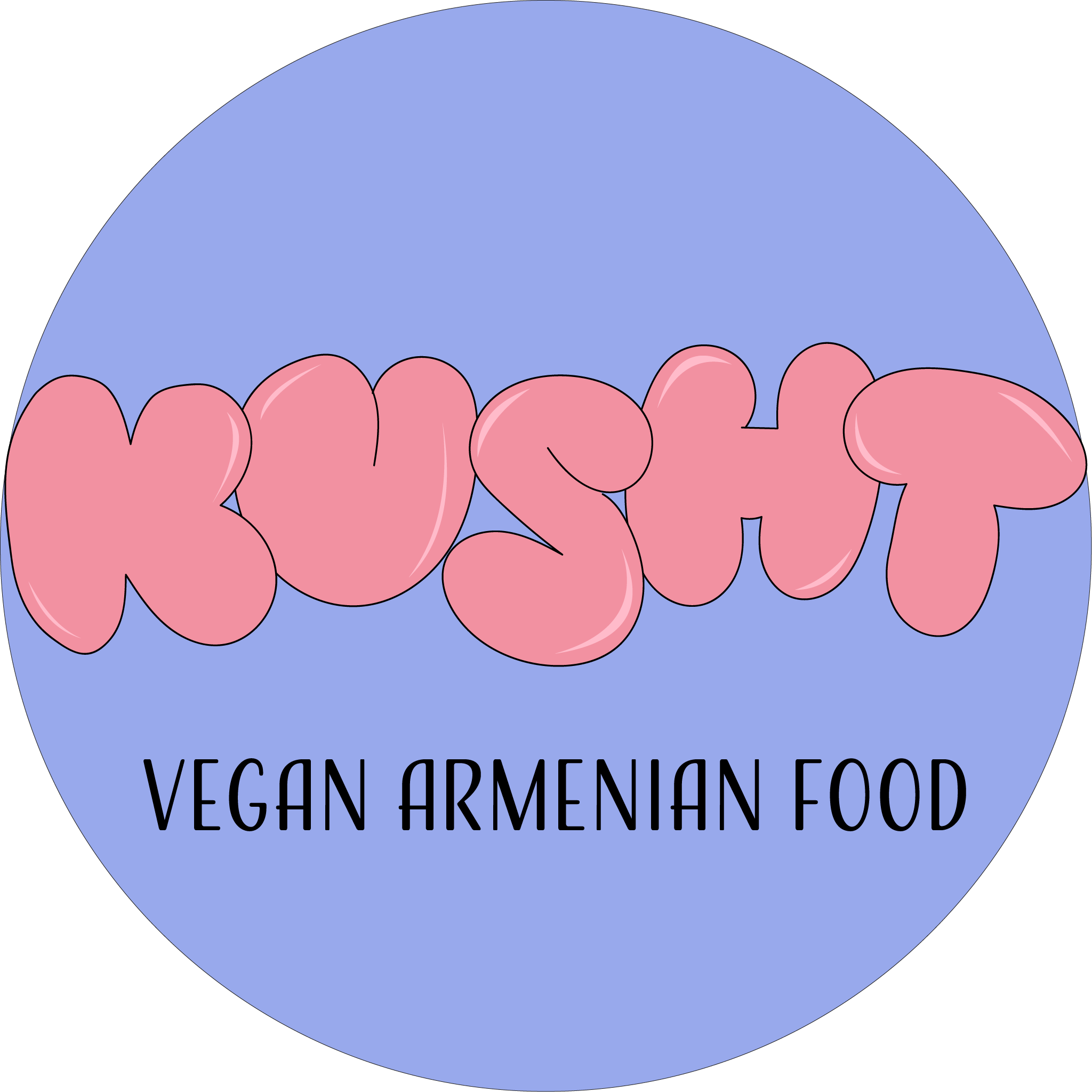 ---
Have you listened to
The Soof and Flo Show
yet? A show by two designers, stuck working from home and delving into a new topic each series. Last season, we looked at political design and ways of working; this season, we are exploring the Major Arcana of a traditional tarot deck, and mapping the Fool's Journey onto the design process. Each episode, we pull a card from the Major Arcana and each design our own version as we speak through our relationship with the layers of meaning and the visual traditions of the card. You can find us on Anchor, Spotify, Apple Podcasts and all other major platforms.
---
Hye-Phen Collective
March 2021

Two posters designed for the Hye-Phen Collective for their poster bundle fundraiser. Exploring themes of time and eternity in Armenian culture.
---
Butches 2021
December 2021
A calendar celebrating the beauty and strength in gender-nonconformity, and giving visibility to the Butch community.
Read more here
---